Hi, I'm
Golam Murshed, an entrepreneurial and visionary young business leader, has been serving Walton in various important positions for over a decade. He is most admired for the modernization of production and aggressive marketing strategy. Entrepreneurial and result-driven Managing Director former Additional Managing Director & Chief Executive, with 12 years of leading industry expertise in operating leading company in the domestic and international marketplace. Facilitator and builder of world-class technology management and product development team with a specialty in both small-scaled and scaled growth stages.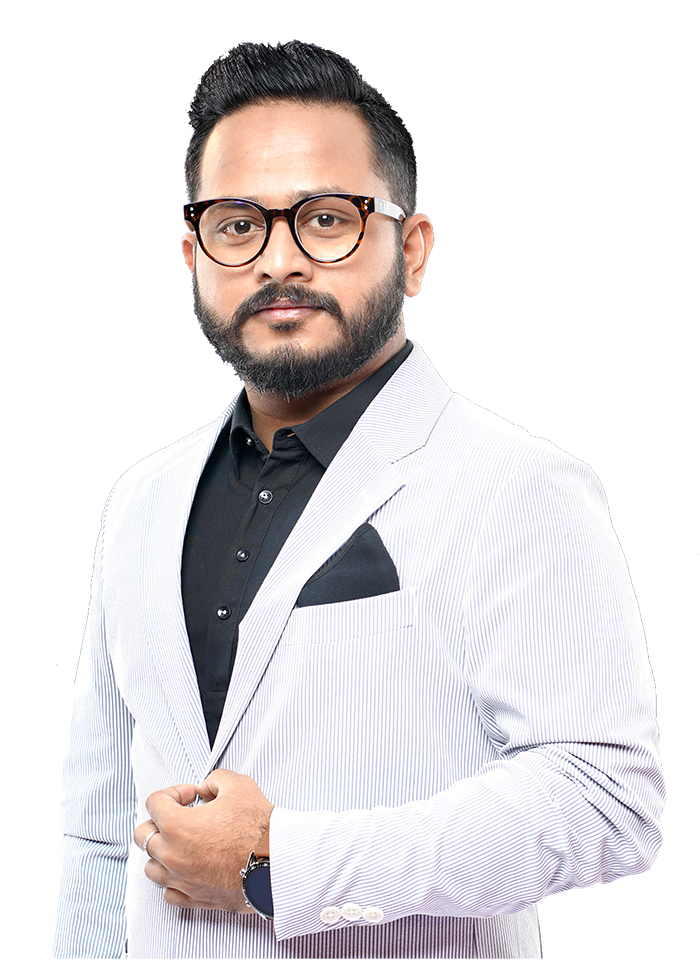 AWARDS – Emerging CEO of the Year 2022, By Bangladesh Brand Forum
Improved Working Environment within WALTON and made WALTON as one of the most
desirable companies to the jobseekers.
Launched 'Better Bangladesh Tomorrow' for building a sustainable Bangladesh for the next generation
Established Flagship Talent hunt like 'Thrive in 3', 'Champion of Innovation', 'Future Leader program', 'Quality Maestro', 'Innovation Summit'
During Covid 19 pandemic, kept the sales higher than other company with his expert
supervision
Made WALTON as one of the best brands in 2020 and 2021 and got National Awards.
Exporting products of WALTON in 48 countries and spreading the tag, "Made in Bangladesh"
Achieved highest number of individual market share in Consumer Electronics industry in Bangladesh.
Owned 3 global brands including 55 years old historical Italian Brand ACC Compressors.
MEMBERSHIP OF
ASSOCIATIONS
PRESIDENT
Bangladesh Electrical, Electronics and Home Appliances Manufacturers and Exporters Association
BEEMEA
FBCCI
Federation of Bangladesh Chamber of Commerce & Industries
BCCCI
Bangladesh China Chamber of Commerce & Industry
BCI
Bangladesh Chamber of Industries
IBFB
International Business Forum of Bangladesh
BEIOA
Bangladesh Engineering Industry Owners Association
JBCCI
Japan- Bangladesh Chamber of Commerce and Industry
BGCCI
Bangladesh German Chamber of Commerce & Industry
DCCI
Dhaka Chamber of Commerce & Industry
BRMEA
Bangladesh Refrigerator Manufacturers and Exporters Association
CMMEAB
Computer and Mobile Manufacturers & Exporters Association of Bangladesh
CCIFB
France Bangladesh Chamber of Commerce & Industry
BMCCI
Bangladesh Malaysia Chamber of Commerce & Industry
DBCCI
Dutch Bangla Chamber of Commerce & Industry
ABCCI
Australia Bangladesh Chamber of Commerce & Industry
BTCCI
Bangladesh Thai Chamber of Commerce & Industry
BBR
Bureau of Business Research
CILT
The Chartered Institute of Logistics and Transport
VOB
Advisory Board Member
Education & Certification
Education
MASTER OF BUSINESS ADMINISTRATION
North South University (NSU)
BACHELOR OF SCIENCE IN MECHANICAL ENGINEERING
Islamic University of Technology (IUT)
Certification
ACCOUNTING FOR NON ACCOUNTANTS
Institute of business administration(IBA) University of Dhaka
CORPORATE GOVERNANCE
Institute of business administration (IBA) University of Dhaka
STRATEGIC PLANNING WORKSHOP
Experience
Managing Director & CEO
Walton Hi-Tech Insustries PLC
Additional Managing Director
Walton Hi-Tech Insustries PLC
Executive Director & CBO -Refrigerator Division
Walton Hi-Tech Insustries PLC
Operation Head (Corporate)
Walton Hi-Tech Insustries PLC
Production In Charge (Factory)
Walton Hi-Tech Insustries PLC
AT THE MEDIA
Quotes, Photo Gallery & Video